In the past I have spent a lot of time reading beauty blogs, looking at Pinterest and watching beauty gurus on Youtube. These are some highly recommended bargain products that are on my list of things I really want to try. They are all bargains, but if I bought everything that was a bargain it would not be good.
Loreal Voluminous carbon black mascara
(approx $8)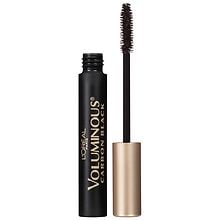 Many makeup artists love this mascara
Separates, defines and adds volume
Rimmel Scandal Eyes Waterproof Kohl Eyeliner in nude
(approx $3)
this is supposed to be amazing for lining your water line, soft application and waterproof
I love lining my water line with white/nude but my current liner is rough and not waterproof
Wet 'n Wild Eyeshadow trios
(approx $3)
they are such a great deal and have some amazing colors
all of the reviews i have read say that the pigmentation and application is great
Milani Luminoso Baked Blush
(approx $8)
I have heard so many rave reviews about this blush
It is supposed to be the perfect peachy flush
Wet 'n Wild Color Icon Blush Pearlescent Pink
(approx $3)
this is supposed to be the perfect peach color at a bit cheaper than the Milani blush
Maybelline Full 'n Soft Mascara
(approx $8)
according to reviews this will give natural looking volume and definition to lashes.
it is very highly rated on ulta.com
Thanks so much for reading!! Share any products you're dying to try in the comments below.